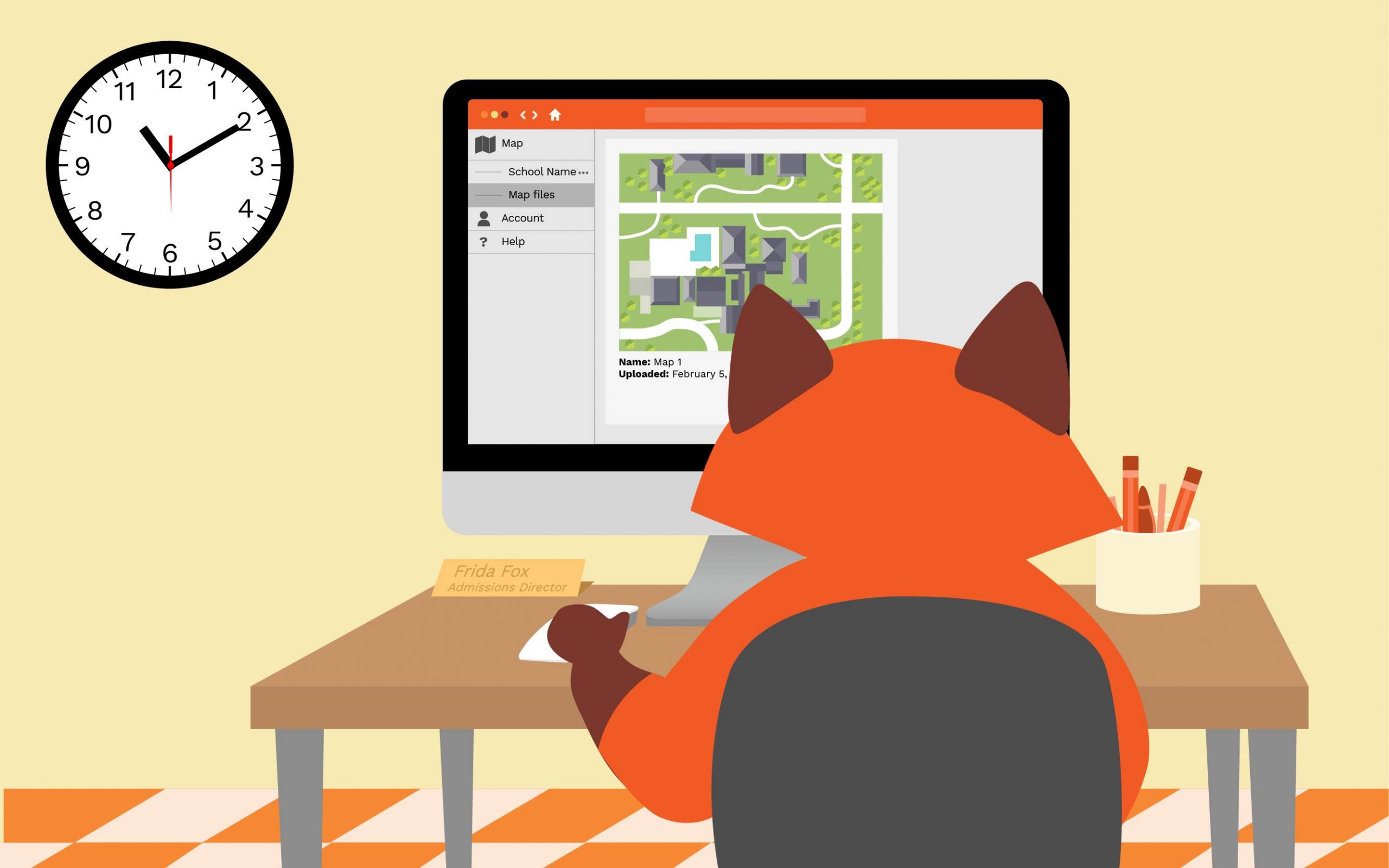 What is Orientation Wayfinding?
Museums, hospitals, malls, amusement parks, and of course, campuses…they are among the most likely places that you'll find orientation wayfinding systems containing a directory or map. These displays often come in the form of touch-screen kiosks, LED backlit panels, or attractive free-standing structures. They are typically strategically located to stand out from their surroundings and are used to give visitors a sense of where they are in relation to the entire space. 
Downloadable Wayfinding Maps
Downloadable wayfinding map applications allow guests the convenience of using their own mobile devices to explore their surroundings (Findful even uses their device's geolocation technology to identify their location as they progress!) Mobile maps give visitors the freedom to proceed to points of interest on their own agenda while maintaining a sense of familiarity about their surroundings. 
Findful Goes Above and Beyond with Interaction
In addition to the convenience of self-guided journeys, Findful is a unique tool for building your own brand story. Guide users through a tour of the most impressive characteristics of your facility, campus, or community, while highlighting points of interest for targeted demographics. Using text, video, and imagery, include enriching historical details, point out interesting architectural features, or add other key talking points to create a user experience that encourages participants to engage with your brand. And in the case of a first-time visitor, show them the best way to get to where they need to go so that they leave with a great first impression!