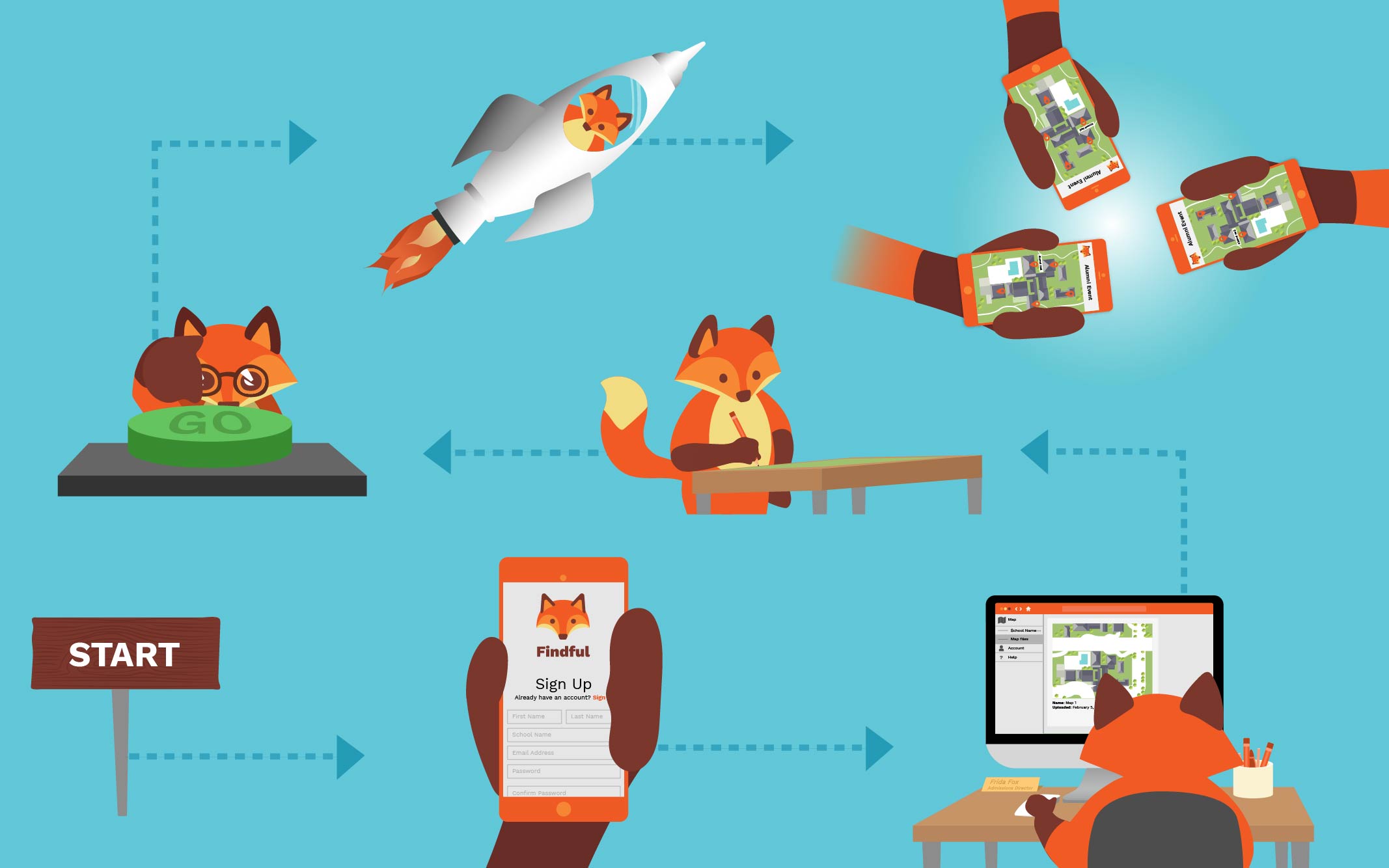 1) Sign up for a Findful Account and Upload Your Existing Map
(It's ok if you don't have a map! Keep reading!)
Your existing map will provide a foundation for the creation of your Findful GPS accurate interactive map. We'll contact you upon receipt to discuss next steps. If you don't have an existing map, a Findful Expert Guide can collect a few details from you to ensure we have what we need to create one for you.
2) Use Our Demo Map
After signing up for an account, you have 14 days to try out our content management system — FREE OF CHARGE! Visit the Help section to learn how to use Findful's tools. Then click Demo Map and set up your own points of interest.
3) We'll Make Your Map
We will quote you a price for your own Findful gps-accurate map illustration once we determine it's complexity. When the cost is approved, you will be invoiced for it and we'll get started! 
4) Start Working with Your Shiny New Map!
When your Findful map illustration is finished, we'll add it to your account and your subscription will begin. You now have complete control of your map! Start adding location markers on your points of interest. Save drafts as you make progress and take as much time as you need to add details. If you'd like to add another marker set, please contact us and we'll set it up in your account for you.  
5) Publish Your Map
Hit "Publish" when you're ready to push your map to the Findful app. Then, add, edit, or remove markers, and hit "Publish" again to push your changes live! You can do this all day!
6) Share Your Map
Your audience will only know your map is available if you tell them! So shout it from the rooftops and let everyone know that your map is available through the Findful app. Just search for "Findful" in the app store, download Findful, launch the app and search for the name of your map to find it! Your account also comes with a direct URL that you can embed into emails or a website so users can download your map without having to search for it.