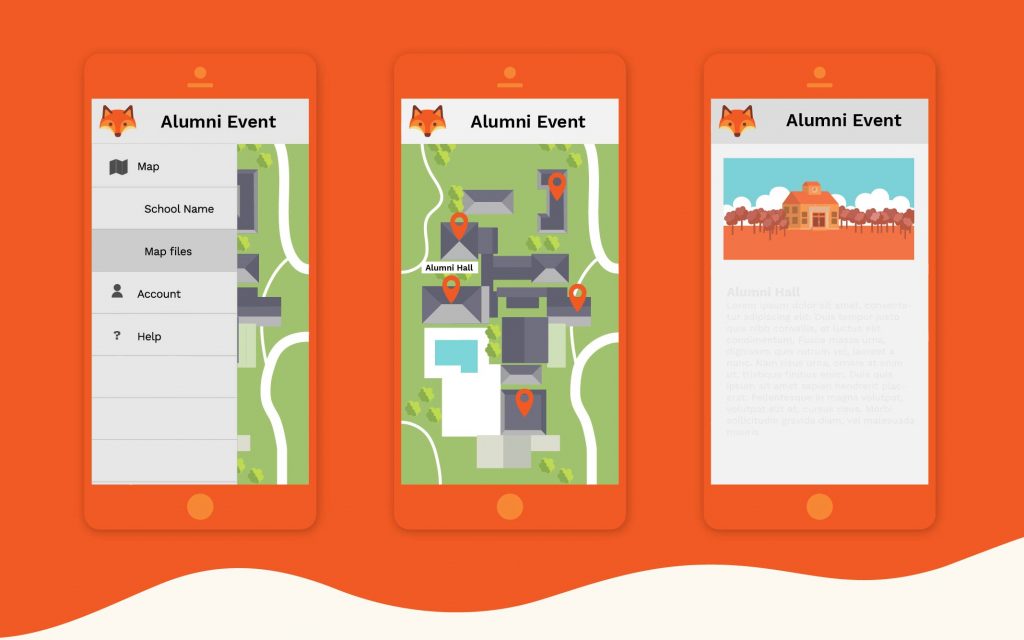 Findful is packed with features to enhance your map, ensuring your visitors have a truly interactive user experience. Outside of the more obvious features such as adding text and imagery to each point of interest, there is a lot more you can do to bring value to your app. Think about incorporating some of the ideas below into your map to help your visitors explore and enjoy their journey.
Note important landmarks. Pointing out these memorable locations provides an opportunity to relay historical or other notable stories about you. Also, they can aid in wayfinding as an important visual cue to note as you guide users.  
Use Video! Findful's content management system gives you the ability to embed video links from YouTube or Wistia to enhance your points of interest. Make use of all of that video you're producing to give your users an immersive look into your community. This is especially useful to users when cannot get to campus. They may not be able to be there, but you can help them feel like they are!
Don't give the user too many choices. Too many plot points can feel overwhelming, especially on a mobile device. This is where Findful can really help you shine. Since you can have up to three marker sets in your account, use them individually to tell your story to a specific audience. Create one map for tours, one for events, or even one for capital campaigns. Giving an audience a specific set of markers will improve their experience and keep them focused. 
Make use of our Featured Point markers. Are you looking to direct visitors to a certain building or location on your map? Use our Featured Point marker to highlight the location by adding a label, making it easier to pinpoint when users launch your map.
You have a super-cool tool for both visitors and community members. Shout about it from the rooftops and keep it updated! Use a multi-channel approach to let everyone know about the app when you launch, and then remind them to use it when you update it for a new event or campaign. Add a link to download Findful from the app stores in your admissions and event marketing.